OUR WORK WITH REPUTED THREE STAR HOTELS IN KHULNA​
Circle Digital Marketing Agency has become the Best Digital Marketing Agency in Khulna now because of their effortful and target oriented digital marketing strategy in the city. We are a 360 Degree Digital Multimedia Marketing Agency that elevates company and brand images beyond commonly perceived horizons. With marketing, leadership and business transformation expertise, The Circle Digital is passionate about making it easier for enterprises to adapt to the changing dynamics impacting industries and brands today. Our unique capabilities optimize customer experience with strategies that enable brands to remain relevant and meaningful.
Digital marketing is overtaking traditional marketing as social media platforms and targeted ads make it possible to interact with specific audiences in real time. In today's digital marketplace, customers not only expect a digital presence but also are more likely to trust a company with a digital footprint. A digital marketing company can take your business to the next level.
As a Digital marketing agency Circle digital marketing agency is supporting  Hotel Castle Salam for last One  and half year. We have a professional photography team to represent their property or service on social media in a professional way.  And our professional designing team works to represent them well. In a nutshell we manage our client's online presence in professional way. We take some raw footage of Restaurant's mouthwatering dishes and our graphics designing them design those in stylized way. Then our professional digital marketing team seat for a plan to run an ad campaign  on  social platforms. In that case our content writer arrange the captions or promotional texts for the post then our digital marketing expert run ad campaign considering the target audience of the service. In this whole process our marketing expert keeps in mind that who are our ads audience, which purpose and area we are going to run ad campaigns.
Some of our raw footage and designed  content for social media described bellow.
For a better understanding here we displayed some raw footage of some food items of Hotel Castle Salam.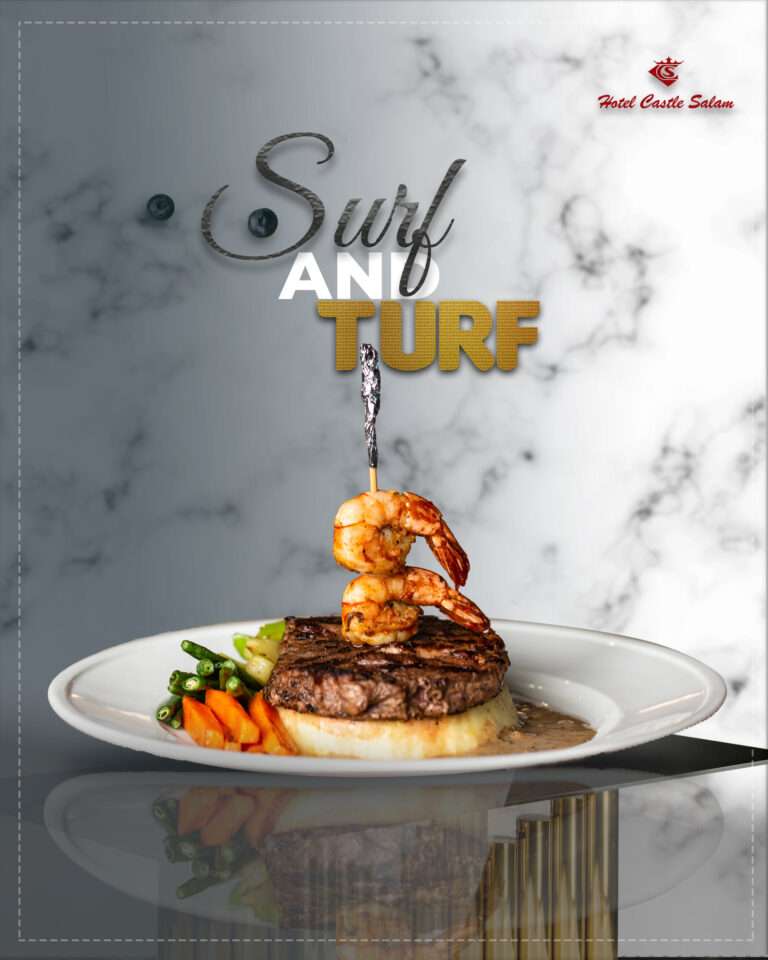 According to client's requirments the Food Item: "Surf and Turf"  is designed by our designer in given dimention ratio for social media content. 
Height: 1350 px & Width: 1080 px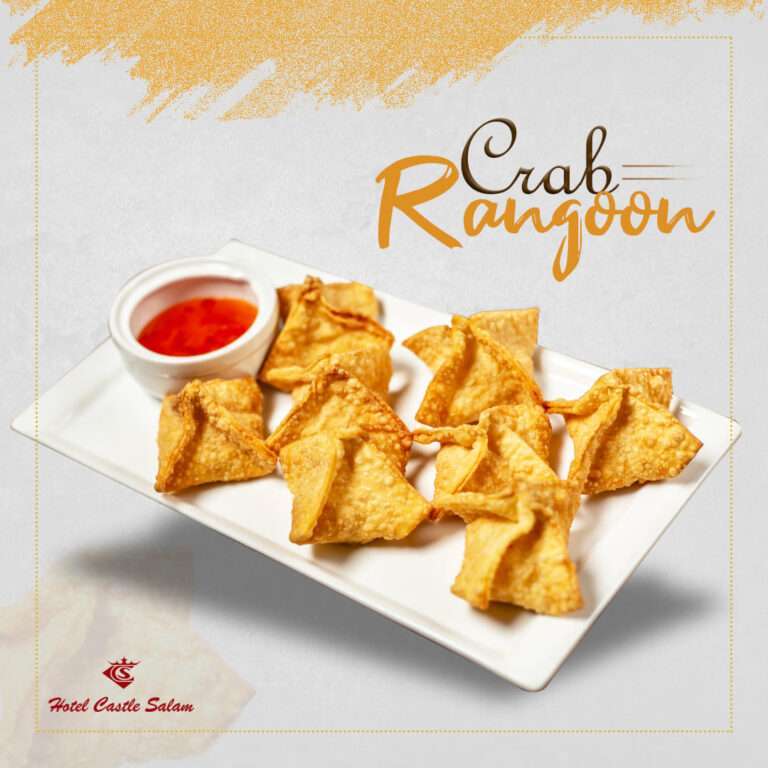 Food item: "Crab Rangoon"  is designed by our designer in given dimention ratio for social media content. 
Height: 1080 px & Width: 1080 px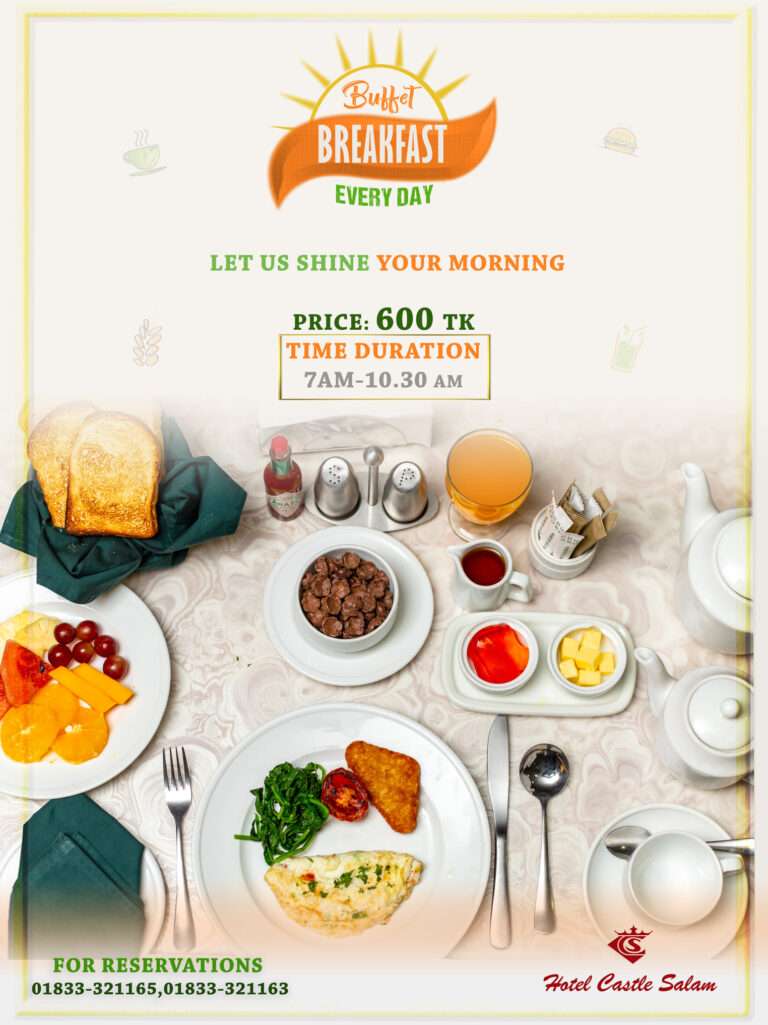 Buffet Breakfast announcement offer's content is designed by our designer in given dimention ratio to share on social media and run ad campain. 
Height: 2033 px & Width: 1524 px